Here's a Cargo Tiger Manifest, used to keep track of the stuff that Cargo Tiger is porting around.
[pms-restrict subscription_plans="40705,40706,40707,40708″]
This is exclusive content for the Order of Obscuria Members!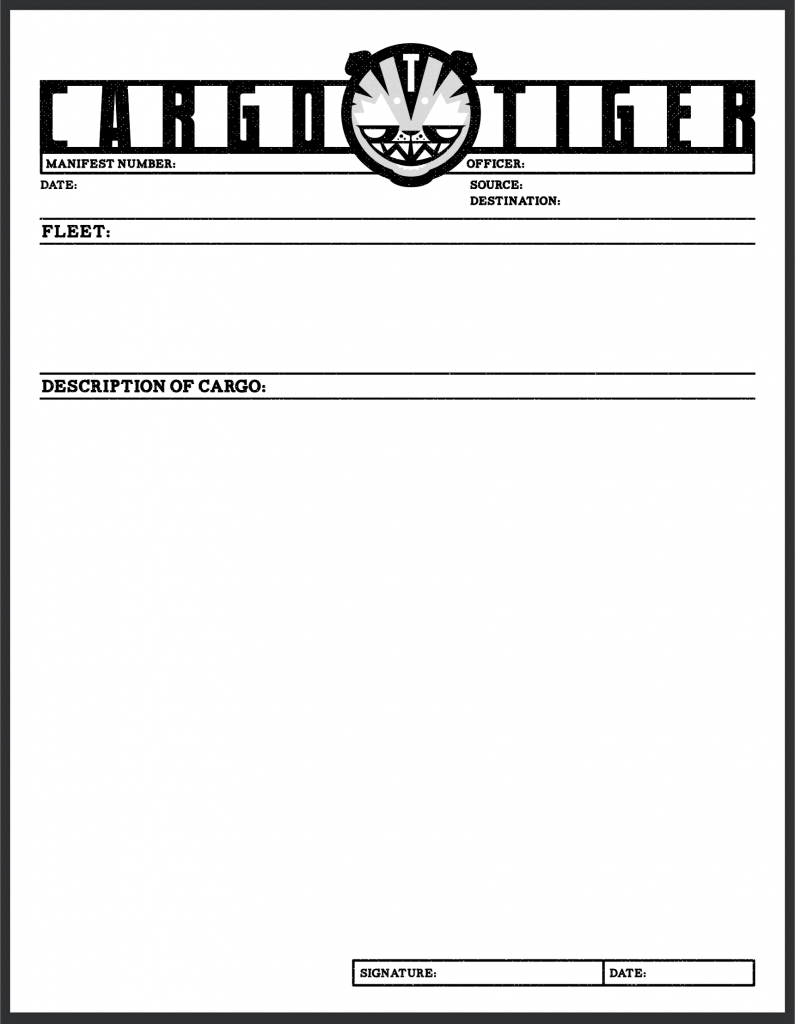 [/pms-restrict]
What to do with this?
Shopping list
Roleplaying game handout
Live Action Monster Rangers Game prop
A branded note to give somebody
Confuse the NODDS!
What not do to do with this?
Anything bad
Do not share! This is for OoO members! They paid for it.
Not for sale; you cannot sell this, or make it part of another package of goods