Go ahead and make some "official" Goblin Post telegraph messages of your own, with this print-your-own message template:[pms-restrict subscription_plans="40705,40706,40707,40708″]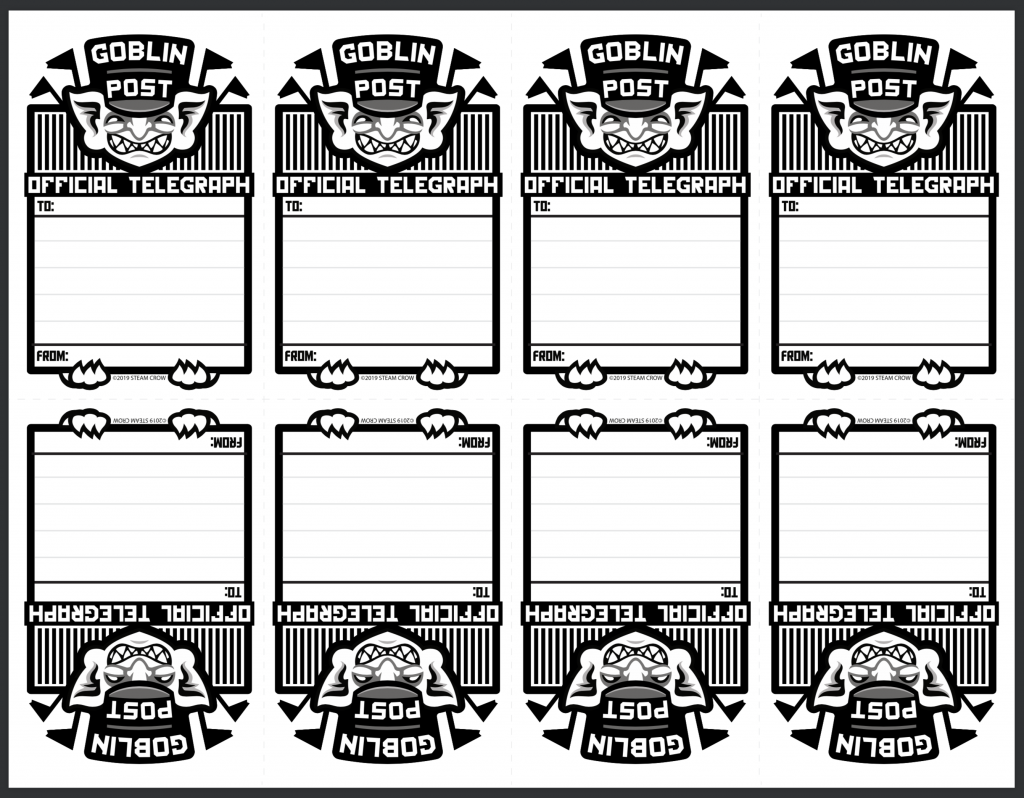 [/pms-restrict]
What to do with these?
They can be printed out (they work well on laser printers, but should be sharp wherever you print them) and cut long the dotted cut line.
Deluxe: If you want to go all the way soak them in black coffee to antique the paper. After it dries, hit it with a spray varnish. (I like this stuff.) It looks great!
You can use them for:
Secret Notes
Live action gaming props (Monster Rangers LIVE Game)
Something for strangers to find (filled out of course)
Tabletop RPG props
A message from one Goblin to another
They make high quality Valentines
For Monster Ranger Jr parents; put daily notes in their lunch from their personal home goblin.