For our second month of the Order of Obscuria, we produced some new cool stuff as rewards.
OoO Badge of the Month Club
The 8-Ball is the exclusive Badge of the Month for the Order of Obscuria.
Dawna hand stamped the envelopes, and made some new seals.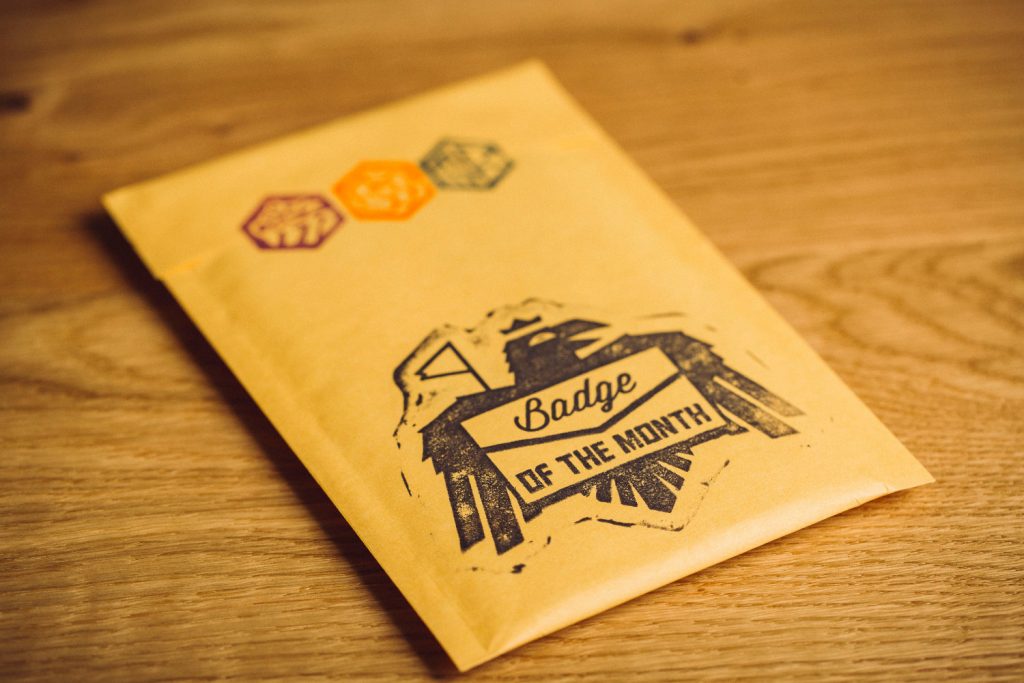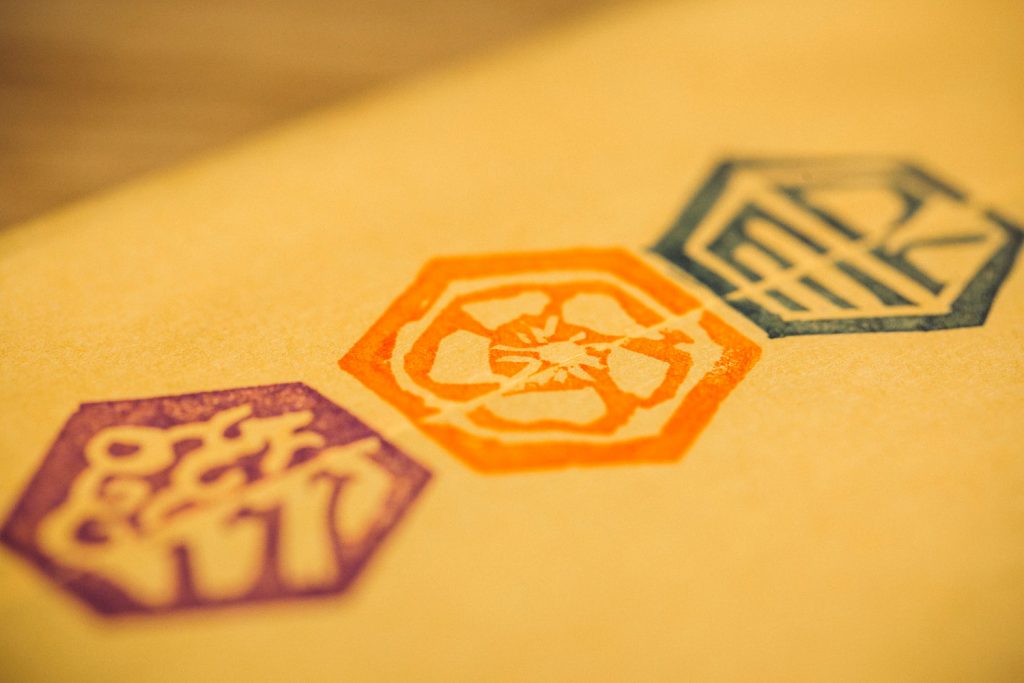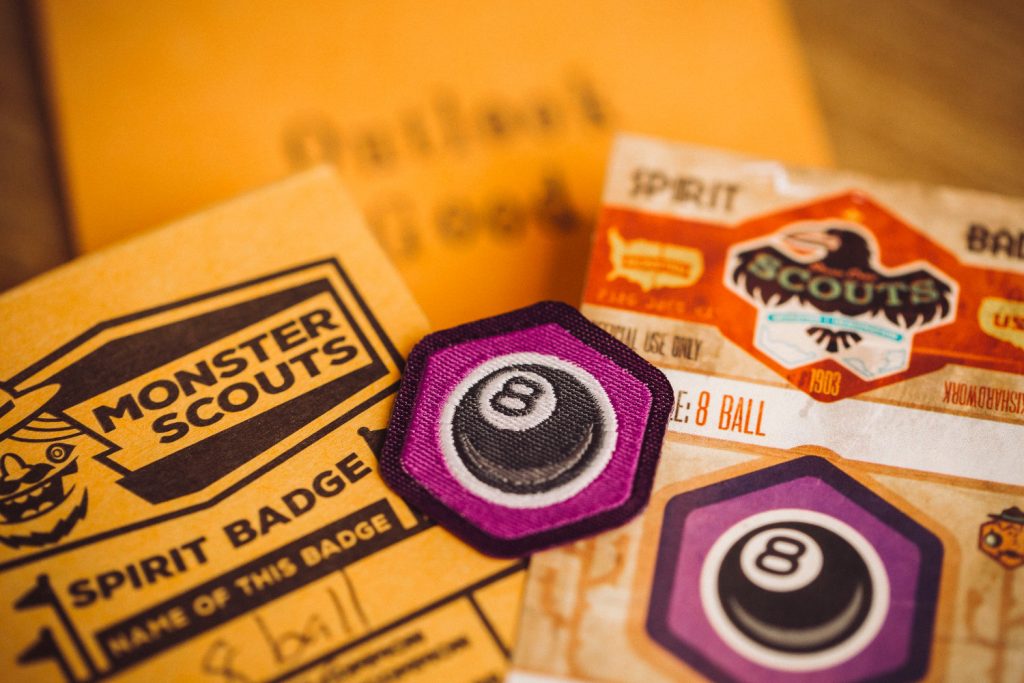 Mystery of the Month
For the Mystery of the Month, we hand-made 18 of these cypher wheels. It has a lot of hand work, with layered paints, sanding, hand rubbed beeswax, and lacquer.
We're proud of the engineering, which doesn't require any pins to keep it together.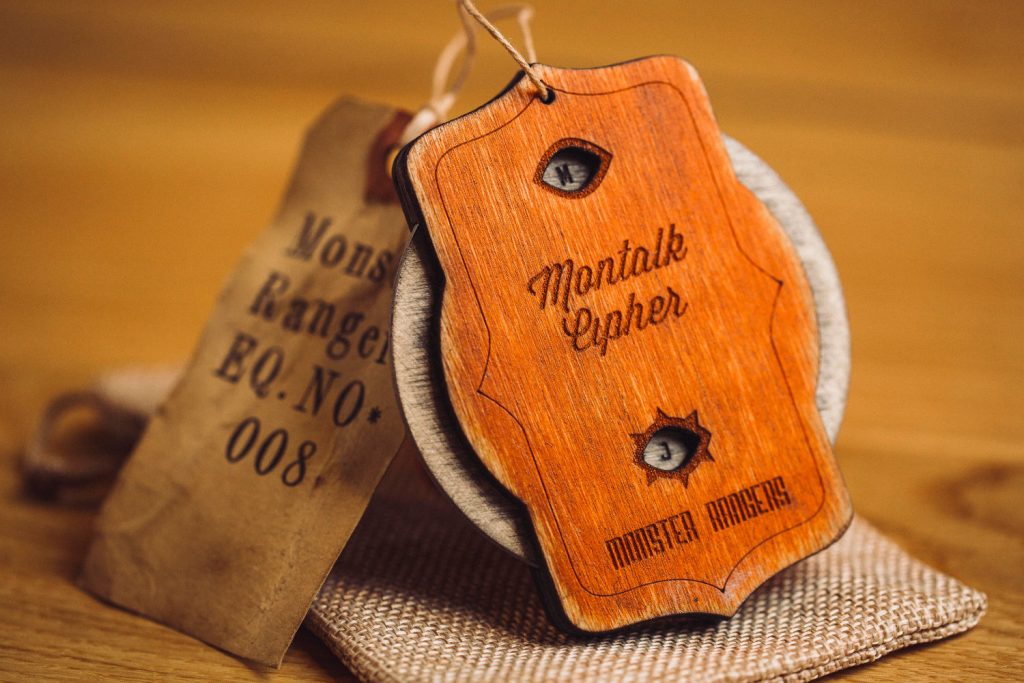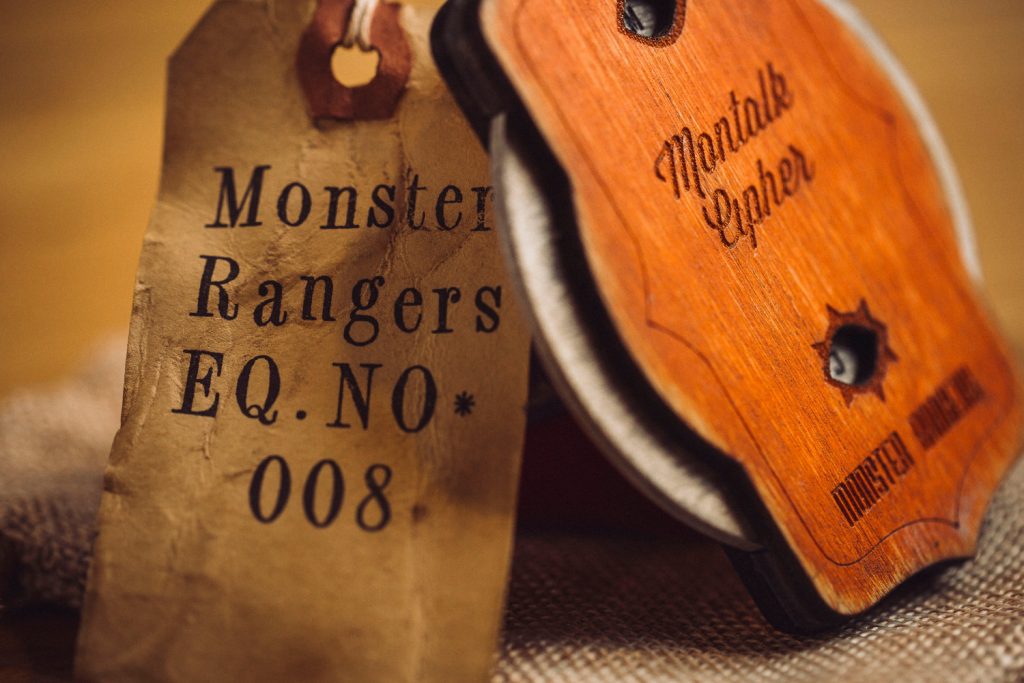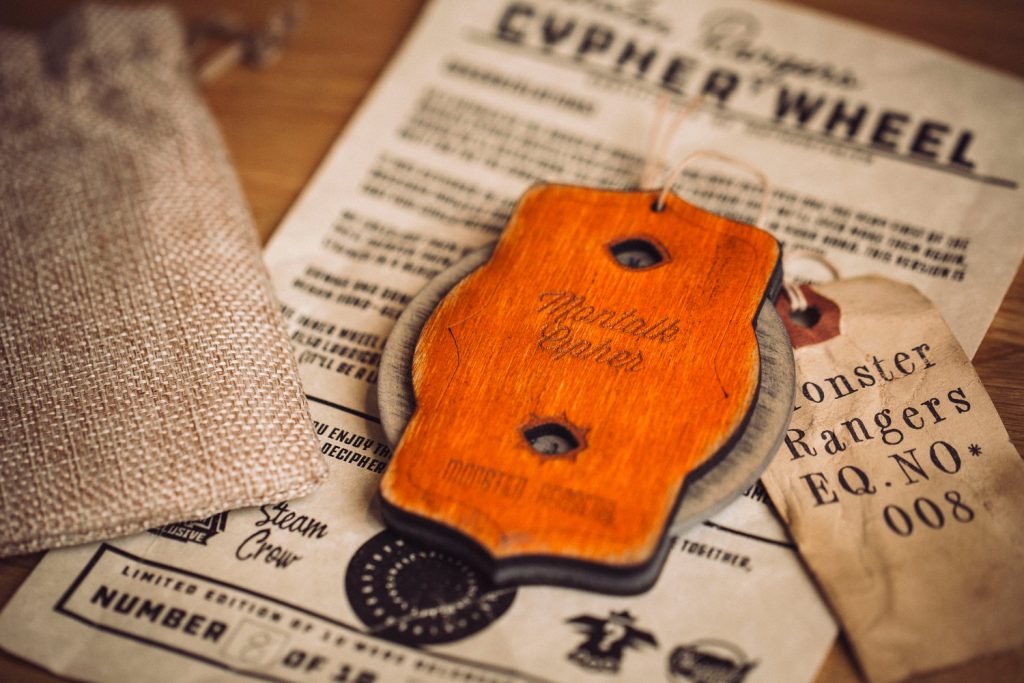 Brass Monkey Awards
The Advisory Board Members each received one of these medals – RELICS from the Monster Rangers archive. They even come with a tale of how they came to be.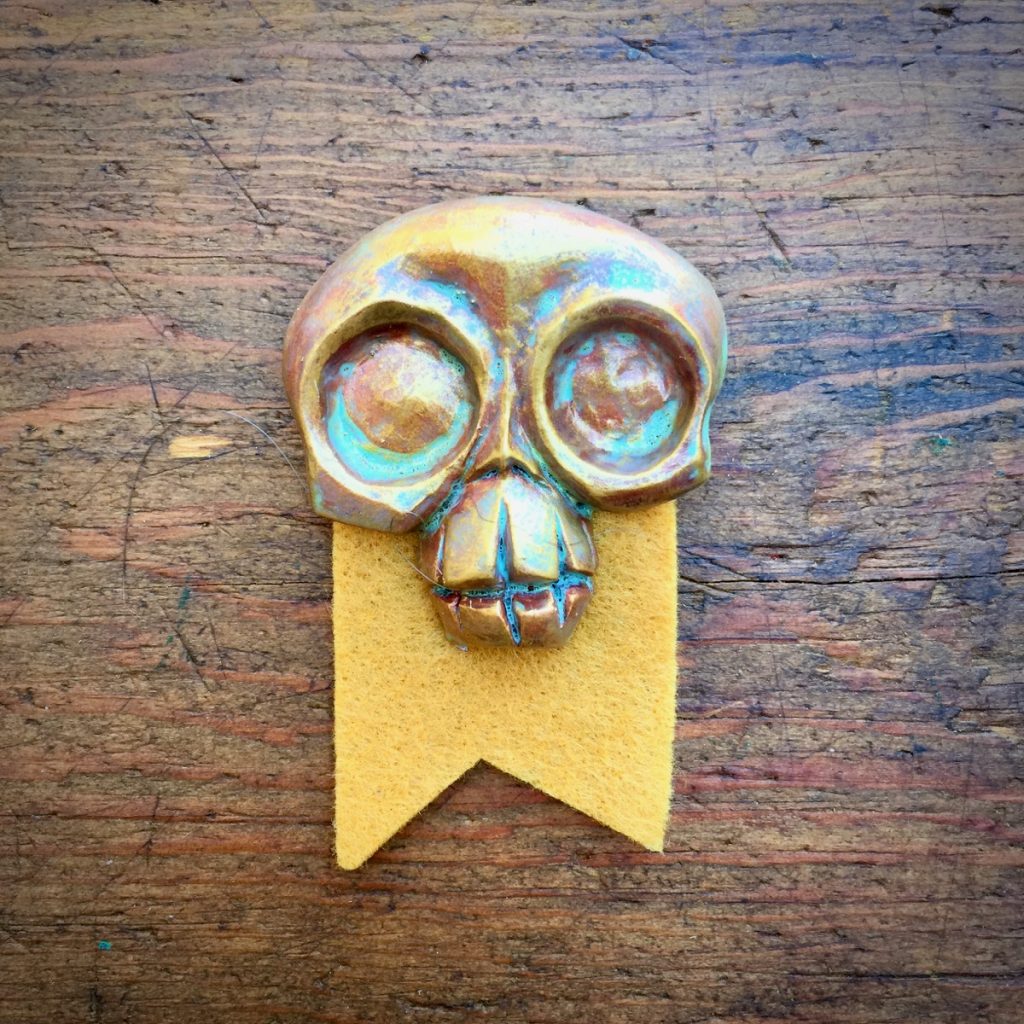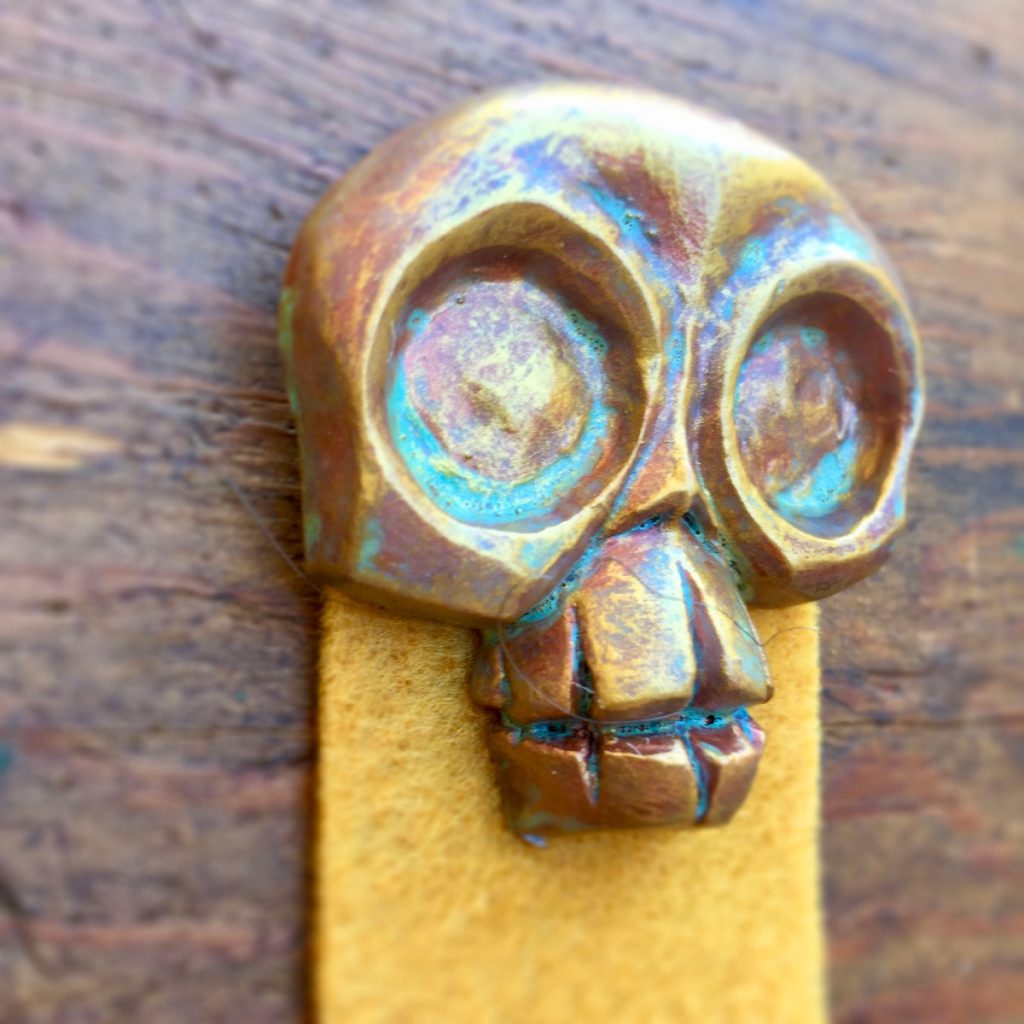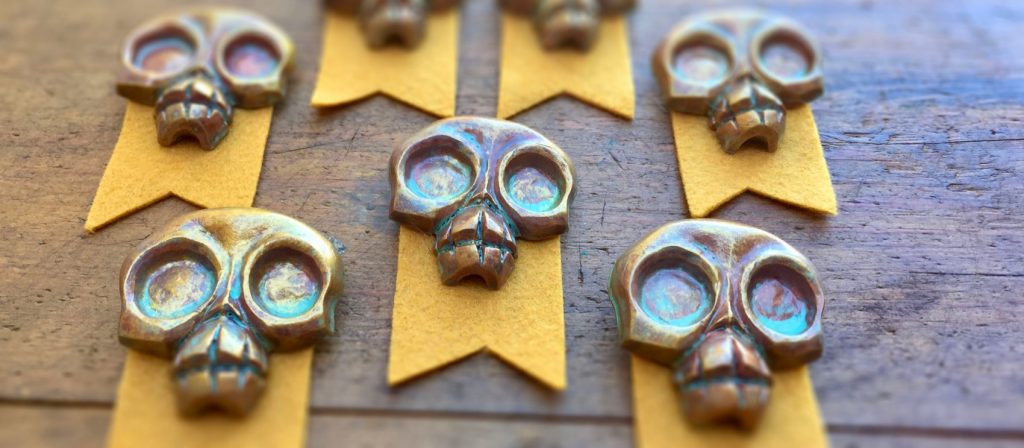 Don't Miss Out!
You can join the Order of Obscuria and not miss out on next month's rewards!